Halloween or Hallowe'en (a contraction of Hallows' Even or Hallows' Evening), also known as All halloween, All Hallows' Eve, or All Saints' Eve, is a celebration observed in a number of countries on 31 October, the eve of the Western Christian feast of All Hallows' Day. It begins the three-day observance of Allhallowtide, the time in the liturgical year dedicated to remembering the dead, including saints (hallows), martyrs, and all the faithful departed.

Costumes for Halloween
Halloween costumes are traditionally modeled after supernatural figures such as vampires, monsters, ghosts, skeletons, witches, and devils. Over time, in the United States, the costume selection extended to include popular characters from fiction, celebrities, and generic archetypes such as ninjas and princesses.
Dressing up in costumes and going "guising" was prevalent in Scotland and Ireland at Halloween by the late 19th century.A Scottish term, the tradition is called "guising"because of the disguises or costumes worn by the children. In Ireland the masks are known as 'false faces'. Costuming became popular for Halloween parties in the US in the early 20th century, as often for adults as for children. The first mass-produced Halloween costumes appeared in stores in the 1930s when trick-or-treating was becoming popular in the United States.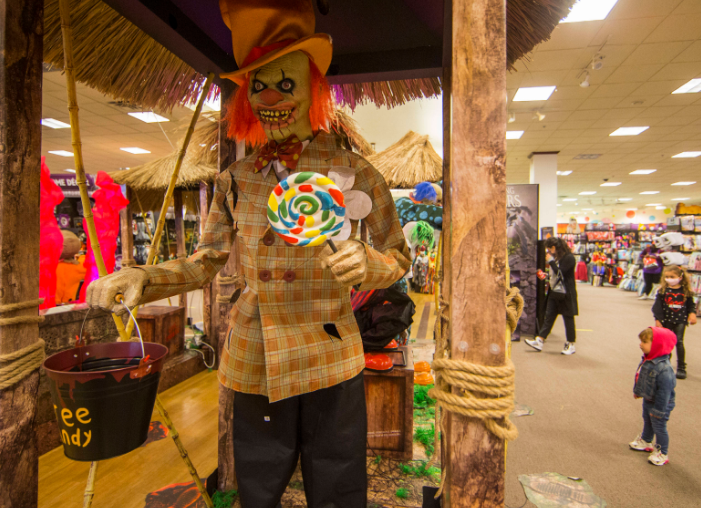 Games and other activities
There are several games traditionally associated with Halloween. Some of these games originated as divination rituals or ways of foretelling one's future, especially regarding death, marriage and children. During the Middle Ages, these rituals were done by a "rare few" in rural communities as they were considered to be "deadly serious" practices. In recent centuries, these divination games have been "a common feature of the household festivities" in Ireland and Britain. They often involve apples and hazelnuts. In Celtic mythology, apples were strongly associated with the Otherworld and immortality, while hazelnuts were associated with divine wisdom. Some also suggest that they derive from Roman practices in celebration of Pomona.


In Ireland and Scotland, items would be hidden in food – usually a cake, barmbrack, cranachan, champ or colcannon – and portions of it served out at random. A person's future would be foretold by the item they happened to find; for example, a ring meant marriage and a coin meant wealth.



Up until the 19th century, the Halloween bonfires were also used for divination in parts of Scotland, Wales and Brittany. When the fire died down, a ring of stones would be laid in the ashes, one for each person. In the morning, if any stone was mislaid it was said that the person it represented would not live out the year.




Telling ghost stories and watching horror films are common fixtures of Halloween parties. Episodes of television series and Halloween-themed specials (with the specials usually aimed at children) are commonly aired on or before Halloween, while new horror films are often released before Halloween to take advantage of the holiday.


SOURCES
McDougall, H. (2010). "The pagan roots of Easter."
TheGuardian.com
.
Sifferlin, A. (2015). "What's the origin of the Easter bunny?"
Time.com
.
Barooah, J. (2012). "Easter eggs: History, Origin, Symbolism and tradition."
Huffington Post
.
Chapman, E. and Schreiber, S. (2018). "The history behind your favorite Easter traditions."
Goodhousekeeping.com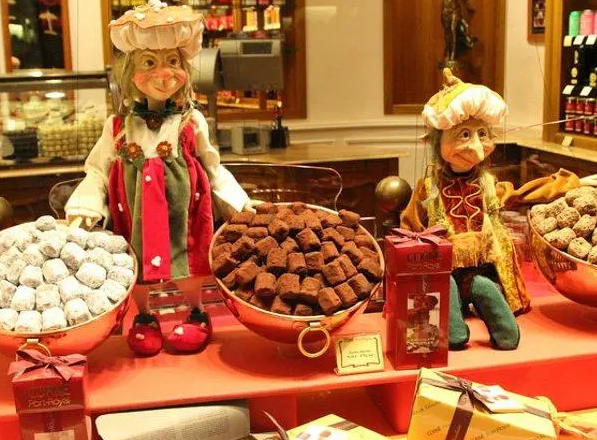 Follow us on:
Facebook:
facebook.com/LeopardPowerlipo
Twitter:
twitter.com/LeopardBattery
Youtube:
youtube.com/channel/UC5xzN8KByp2afEMadwtc62A
Google+:
plus.google.com/u/0/117119950336528272546
Instagram:
https://www.instagram.com/leopardpowerbattery/