WildQuads in Australia
Release time:2016-12-19 14:53 The publisher:admin
---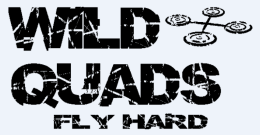 WildQuads fly hard! Collection of FPV Products. Web:
https://www.wildquads.com/
Wild Quads was created out of Passion for the sport. The challenges of the build followed by the predictability of the crash - Which leads us back to the Challenges of the build. "Love it".
Based half way between Brisbane and the Gold Coast in Queensland Australia we help pilots all over Australia and have many customers in Europe and the Americas.